eBay is one of the largest online marketplaces for buying and trading all kinds of products. More than 100 million online shoppers around the world shop on eBay just because you can find whatever you want (YES – even for rare, collectible cards or watches) and most importantly, the price could be much cheaper!
However, the problem is, you may have to deal with individual sellers. Some of them are willing to ship to Australia, but most of them don't. Why? It is not just because of the shipping fee, but they also want to avoid handling shipping documents. Shipping things outside U.S. is much more complicated.
This is where Buyandship comes in. You can shop on eBay and ship with us! Here we'll guide you on how to sign up and shop on eBay!
Register as Buyandship member and Get AU$10 Free Shipping:Click Here
Refer A Friend & Get Extra AU$5 Free Shipping:Click Here
---
---
How to Become a Member of eBay
Step 1


Navigate to eBay's US website
Click on the register link in the top-left corner of the page.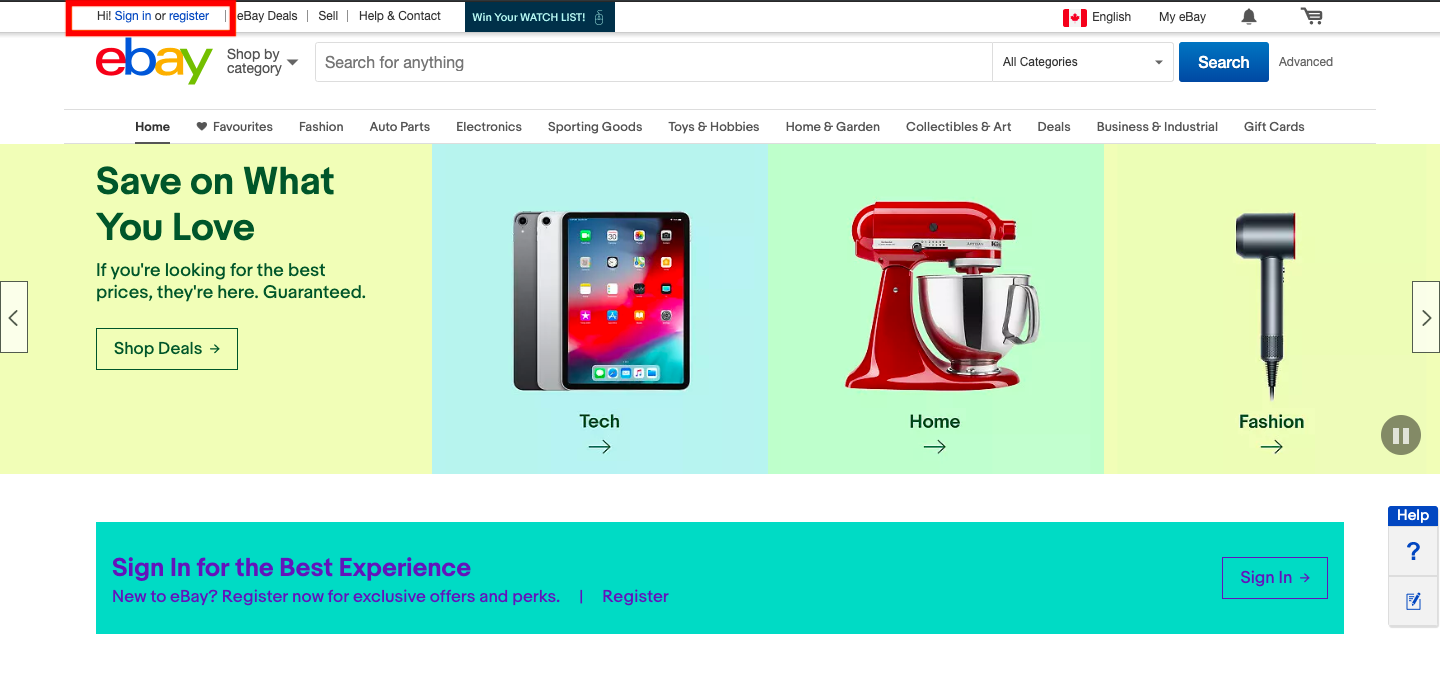 ---
Step 2


Register as a New eBay Member
Login with your Facebook or Google account, or enter your name, email, and set a password to complete the registration.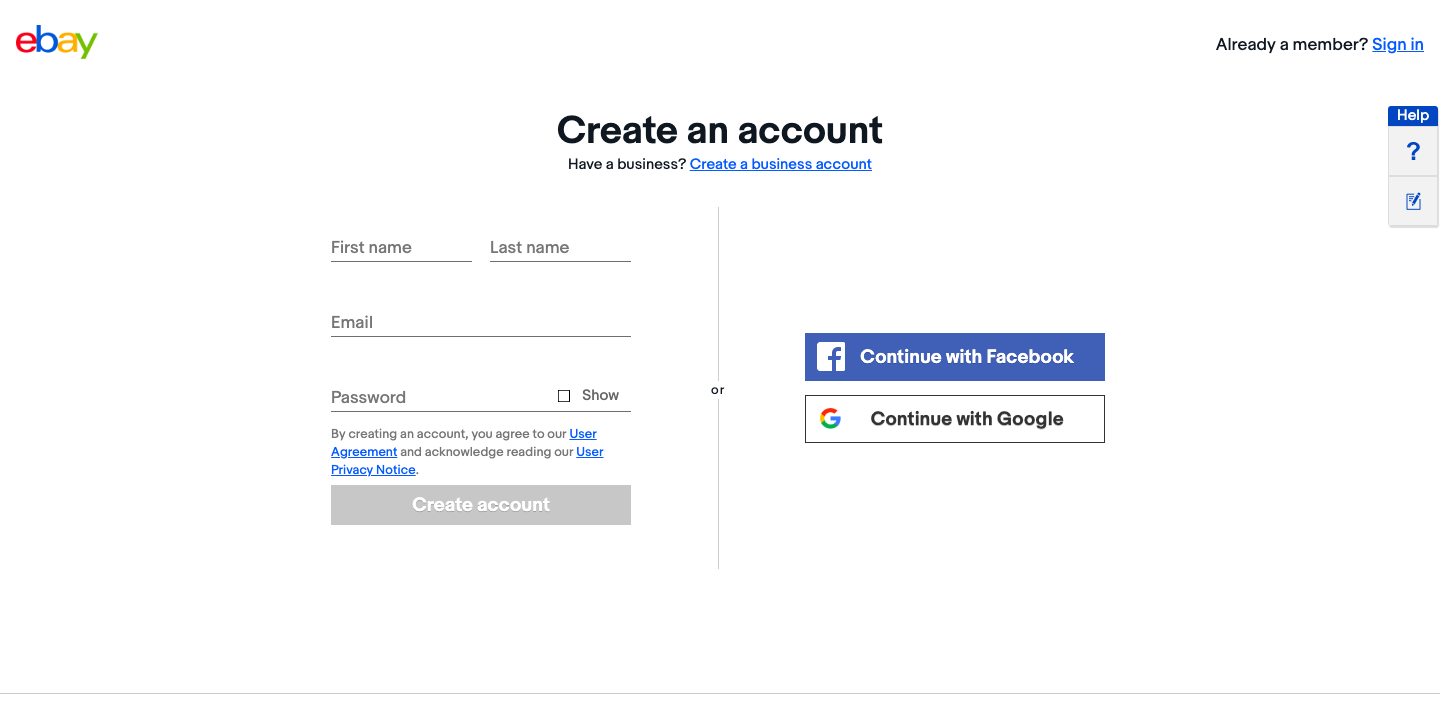 How to Shop on eBay?
Step 1


Discover What You Love from Millions of Listings
Make use of the search function to find the product you want. Unlike Amazon, there are 3 ways to purchase an item:

💡 Click "Add to Cart" to continue shopping, or select "Buy It Now" to purchase the item immediately;
💡 Sometimes there is a "Make Offer" button. This means if you believe the "Buy It Now" price doesn't meet your budget, you can propose a price to the seller. The seller has the right to make a "Counter-offer", or simply reject it.
💡 For the auction, you can submit a bid for the item. Bid usually goes fast at the last minute, so make sure you have added the item to your "Watchlist", and keep watching the product page to ensure you are not getting outbid!

Looking for inspiration? Check out eBay's Daily Deals or eBay's Under $10!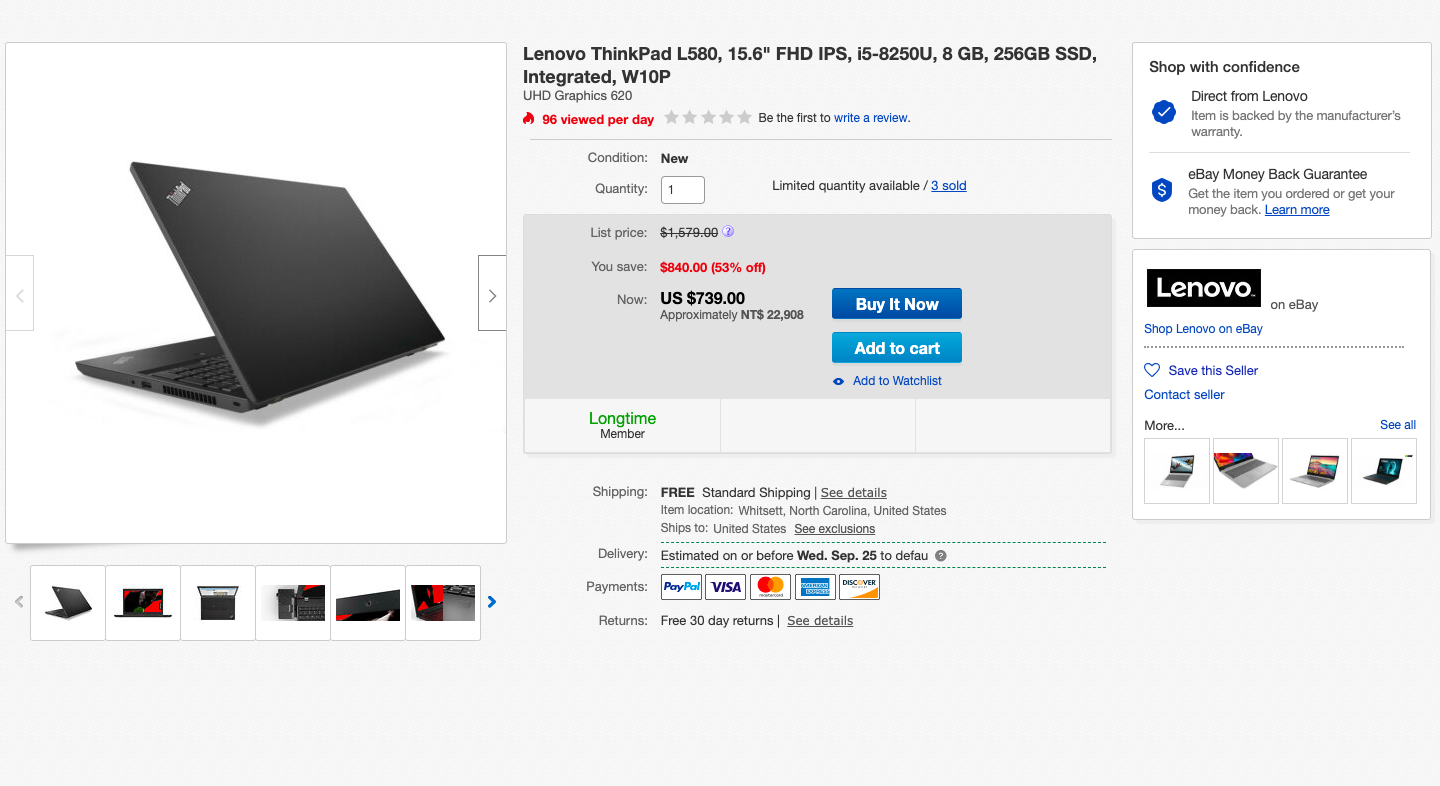 ---
Step 2


Send Item to Buyandship's US Warehouse
Once you're ready to checkout, enter Buyandship's US warehouse address and your user ID as the receiving address.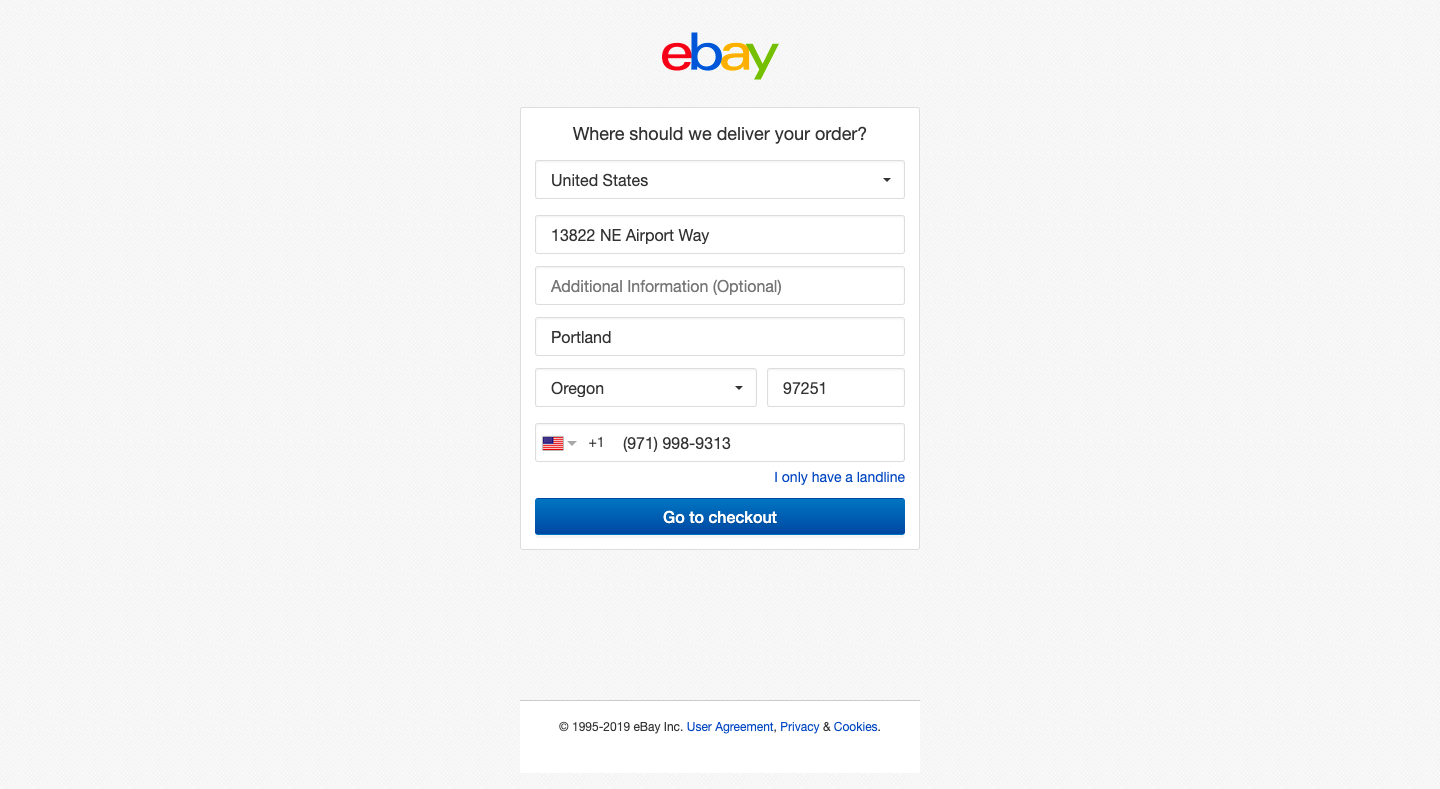 ---
Step 3


Once you have confirmed your shipping information, go to checkout to pay with a credit card or PayPal.
---
Step 4

Sit back and wait for your package to arrive at your home!
Remember to declare your parcels once you have received your parcel tracking number.
Get US Warehouse Address to Start eBay Shopping Journey:Login Now
---
Buyandship's U.S. Parcel Forwarding Service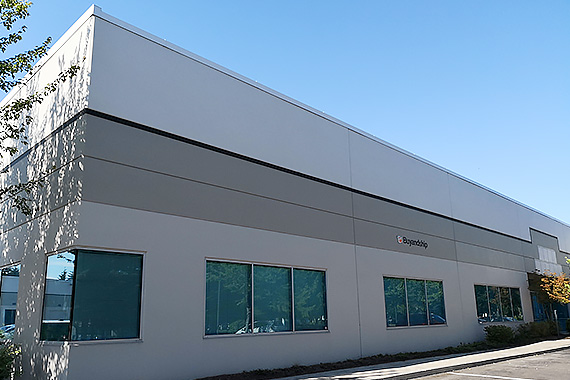 Our Self-Operated Warehouse in Portland, Oregon (Tax-free State)
More than 1 million online shoppers in APAC are using Buyandship's parcel forwarding service to ship parcels to their doorstep. Sign up here to become a Buyandship member today and get your FREE U.S. tax-free address.
---
5 Easy Steps to Get Your Items from the U.S.
---
How much do I need to pay to use Buyandship?
To be a Buyandship member is FREE. And best of all, you will receive A$10 free shipping credits upon completion of the account verification! Sign up now to enjoy these benefits and make overseas online shopping more accessible to you.
Our shipping rate is easy to understand – it is A$24 for the first 2 pounds and A$10 for every additional pound after the first 2 pounds for shipment sending from our U.S. warehouse. We only charge based on your item's actual weight and there is no base charge or handling fee!
Meanwhile, according to the Australian Taxation Office, a Goods and Services Tax (GST) will be charged on most of the goods and services in Australia, including the overseas imported goods. From 1 July, 2018, GST also applies to the low-value imported goods (AU$1,000 or less). 10% of the value of goods or services will be charged as the GST. For more information, please refer to Taxation.
---
---
Benefits of Overseas Online Shopping
① Oversea online shopping allows you to buy anything from your favorite brands at a lower price or with good discounts
② Wider variety & range of products are available
③ Keep up with every foreign shopping season
---
Why Buyandship
Any Aussie who likes to shop online will know the frustration of picking out purchases on an overseas website, only to find at the checkout that the store can't ship to Australia. Parcel forwarding service is the answer to this problem! Buyandship has 10 warehouses worldwide, which allows you to shop around the world! We provide our users with affordable shipping rate in Australia, and free parcel consolidation for you to shop in different countries. Learn More
Take a look at the price comparison below and discover how much you can save with Buyandship.
Due to the significant reduction in the no. of flights globally, delivery time may be affected.
Japan to Australia Shipping Fee Comparison – Click Here
Korea to Australia Shipping Fee Comparison – Click Here
China to Australia Shipping Fee Comparison – Click Here
---

---
What Our Users Say About us